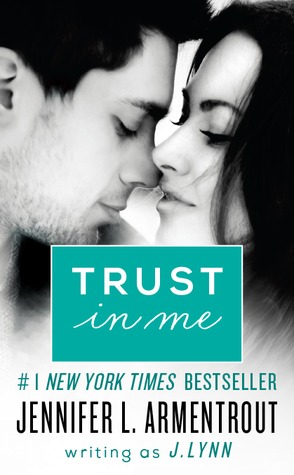 By J. Lynn
Pages: 352
Publisher: William Morrow Impulse
Cameron Hamilton is used to getting what he wants, especially when it comes to women. But when Avery Morgansten comes crashing into his life – literally – he finally meets the one person who can resist his soulful baby blues. But Cam's not ready to give up. He can't get the feisty and intriguing girl out of his head.
Avery has secrets, secrets that keep her from admitting the feelings Cam knows she has for him. Will persistence (and some delicious homemade cookies) help him break down her barriers and gain her trust? Or will he be shut out of Avery's life, losing his first real shot at the kind of love that lasts forever?
I'm a true sucker for romance novels.
I've already read this novel from Avery's POV and liked it immensly.
Same goes for this one. Cameron is so free spirited and truly drool-worthy. He is very down to earth and cares a lot about other people, which for me made him a bit more special. Not just care like "Are you fine, do you need any help?" but makes it his business to make everything right for the people he cares about.
Nothing really came as a surprise in this book since I'd already read the first book but I enjoyed it anyway :)