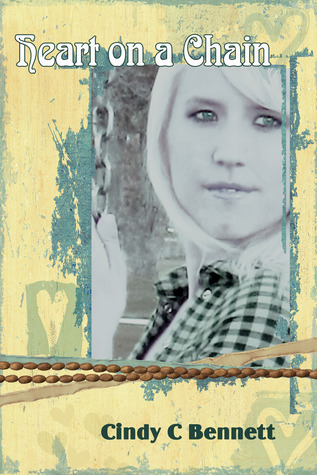 By Cindy C. Bennett
Pages: 322
17-year-old Kate has lived her whole life in abject poverty, with an alcoholic father and drug-addicted mother, who severely abuses Kate. At school, her second-hand clothing marks her as a target. Her refusal to stand up for herself makes her the recipient of her classmates taunts and bullying. That is, until Henry returns.
Henry Jamison moved away six years earlier, just as he and Kate had begun to develop feelings for one another. He returns to find the bright, funny, outgoing girl he had known now timidly hiding in corners, barely speaking to anyone around her, suspicious of even him.
Kate can't figure out what game Henry is playing with her - for surely it is a game. What else would the gorgeous, popular boy from her past want with her?
Kate finally decides to trust Henry's intentions, opening her heart to him. Just when it seems he might be genuine in his friendship, tragedy strikes, threatening everything Kate has worked so hard to gain. Can Henry help her to overcome this new devastation, or will it tear them apart forever?
so. bad.
This book shows you that you can't do anything unless a guy gives it to you, as a girl you are just mentally unstable, nope, never trust your mind to take a single good decision and everything that happens to you in life is just so weird and you deserve none of it. Yep.
WHAT THE FUCK.
NO.
I hate it when authors write boring and weak characters. She had a crappy home life. I'd rather see her grow strong and conquer it than hide behind a guy.
Most of the things that happened in this book had be on the verge of turning all Teen Wolf mad, but I'm no wolf so I never turned.