"While subjected to the horrors of World War II Germany, young Liesel finds solace by stealing books and sharing them with others. Under the stairs in her home, a Jewish refugee is being sheltered by her adoptive parents."
I saw the Book Thief today with Carin and Julia!
What a beautiful movie.
If you've read my book review of the Book Thief you know that I couldn't finish it. Not because it was bad, I just... couldn't.
The movie didn't wow me at all, to be honest it's not a movie I would watch willingly on a saturday night.
But yet I find myself captured.
It makes you think, question your beliefs and it made me realize that there are no winners in a war. None.
Since this is a movie that takes place during the second world war it's about a lot of stuff that we already know, but how many of us have thought about how this all affected the "pure" Germans?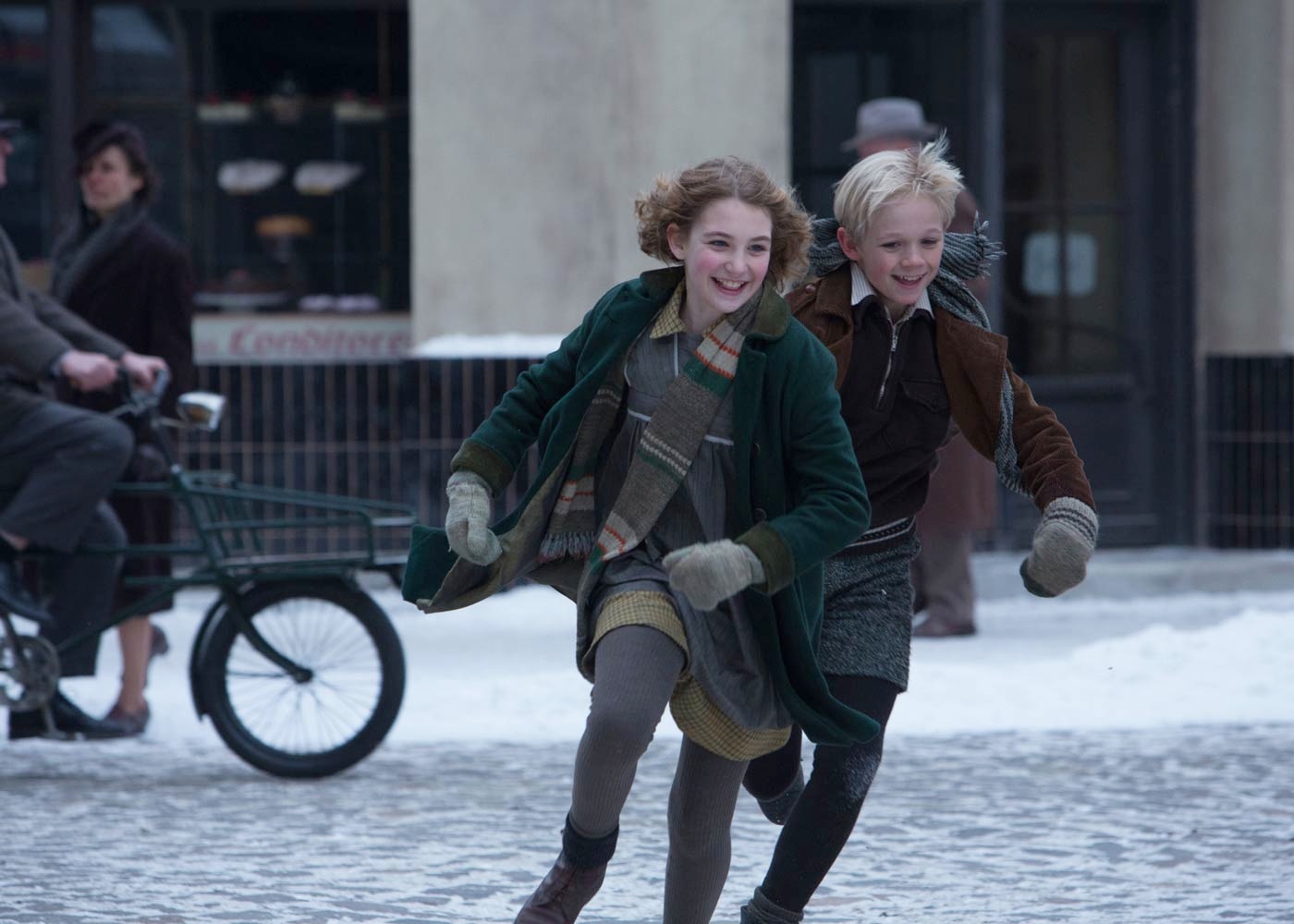 I think what this movie and book is all about is to get you think, it's not all there for you to just read but you have to make up your own conclusions sometimes.
What I thought was cool was that they never mentioned that the narrator was Death, while in the book that's one of the first things you get to read about.
The actors did a GREAT job, they couldn't have picked a better Liesel or Rudy.
Overall, a well done movie, boring at times but definitely a story that will stick with me for the rest of my life!